Wedian is a private investment management company operating in Kuwait City. 
A family business for three generations, the new brand should reflect the visionary character of its founder, the dedication of his sons, and the energy of the new generation, now in charge.

Under the "3rd generation visionaries" moto, synthesized on the

Envision, Embrace, Evolve

signature, the new brand emerged.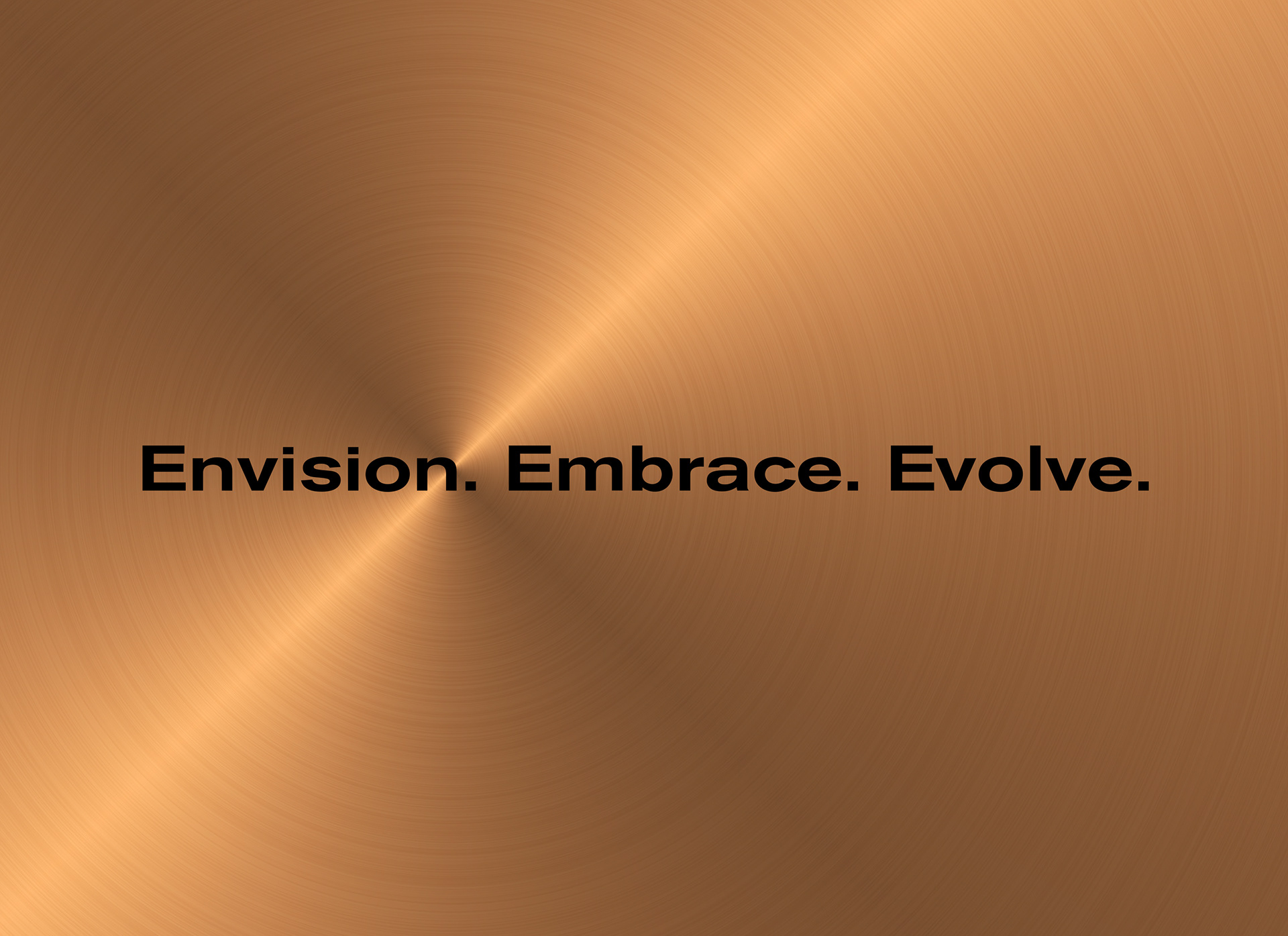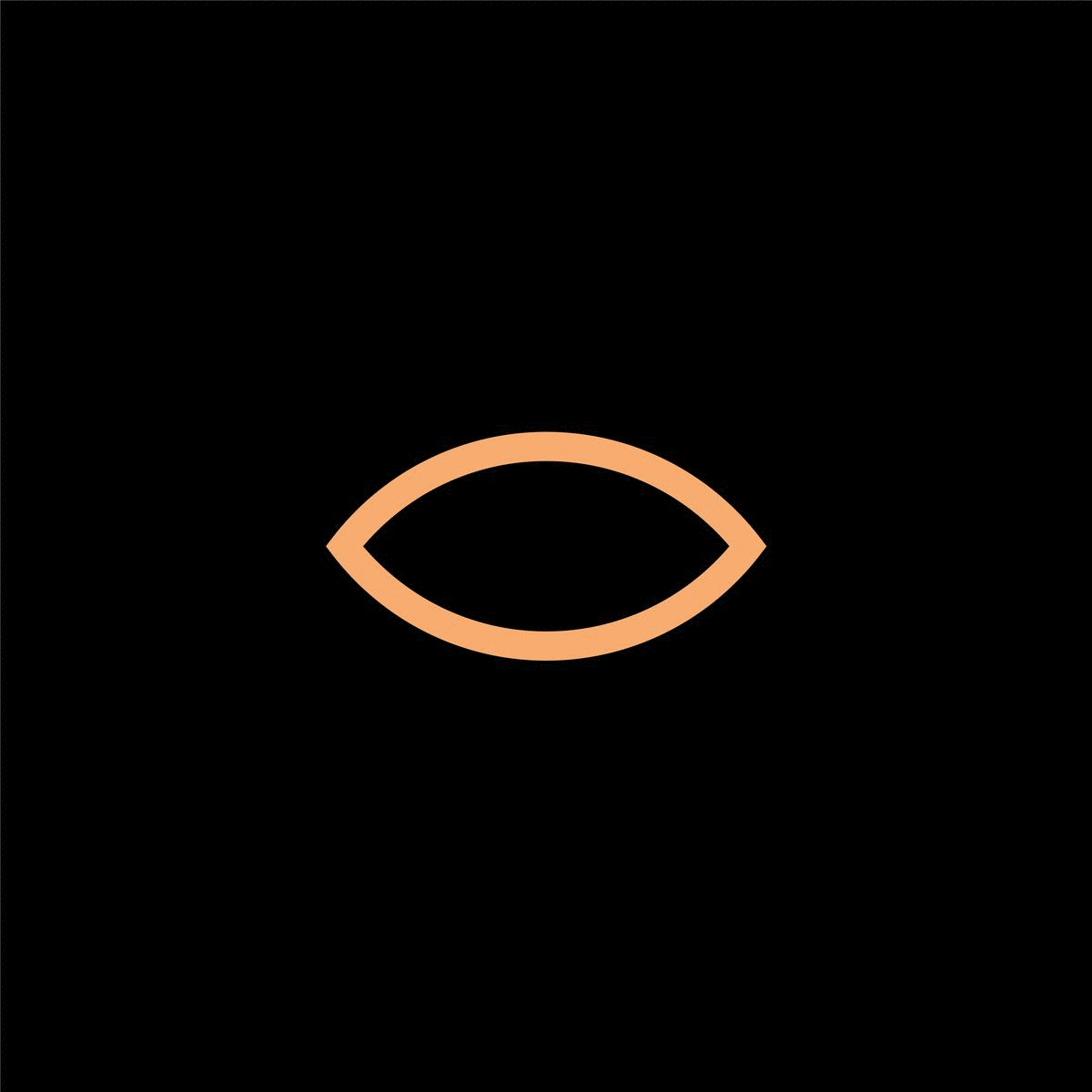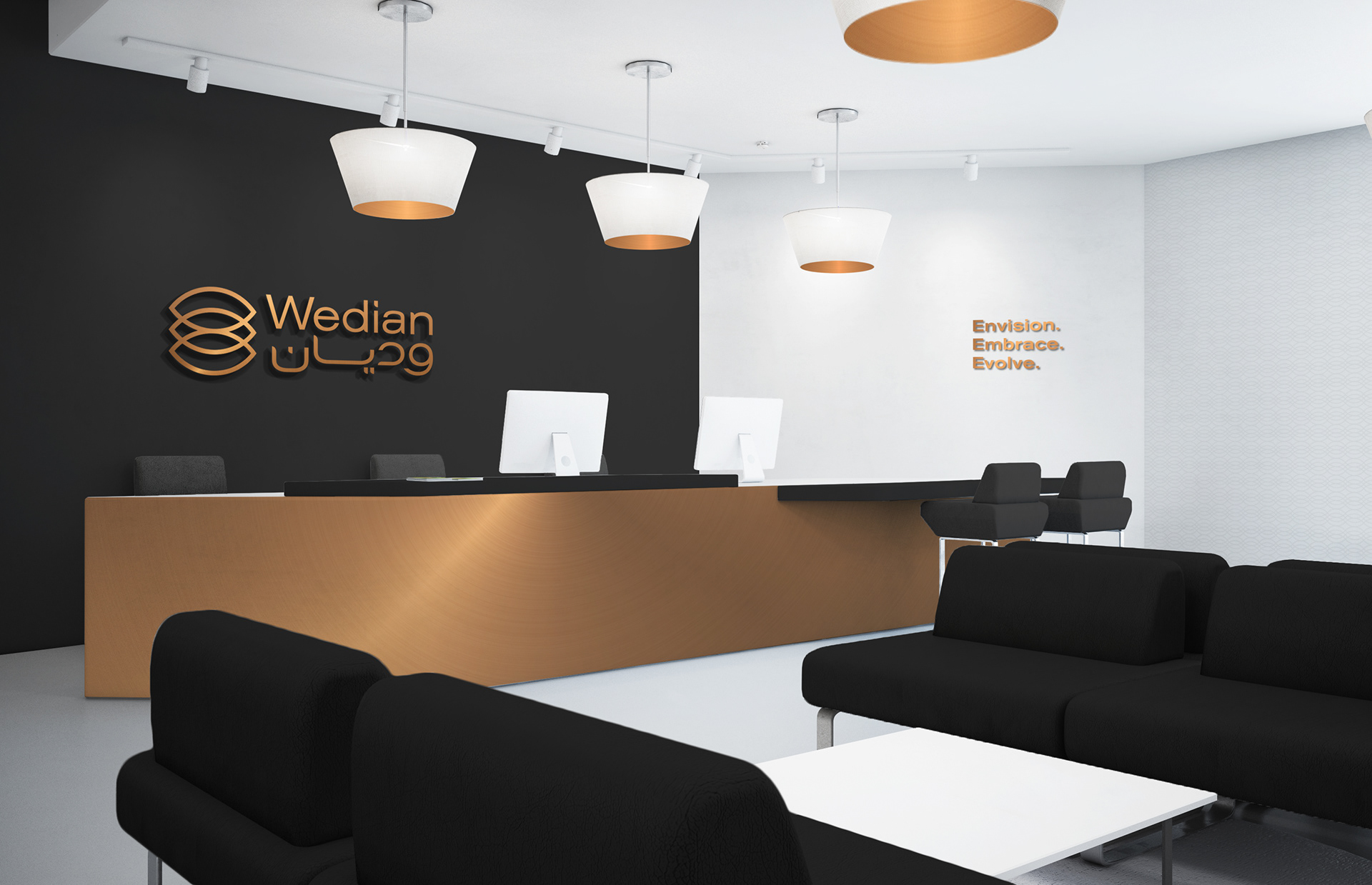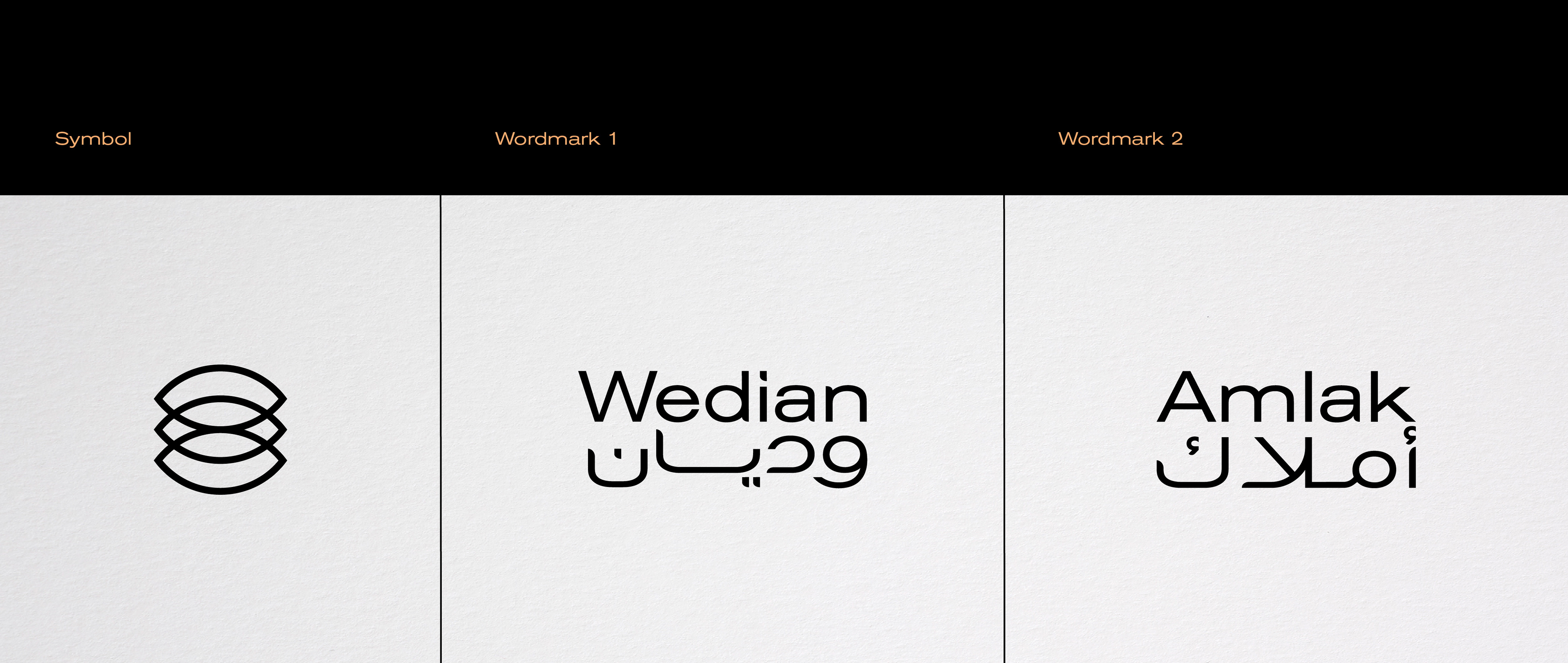 For external markets, the company adopts Amlak as its name, maintaining all the elements from the mother-brand.
Designing the Arabic versions for both branches was part of the challenge. Besides giving both the Roman and Arabic the same style, the heights and widths of all characters had to be aligned with each other to achieve a balanced composition, which revealed to be a highly demanding task.
​​​​​​​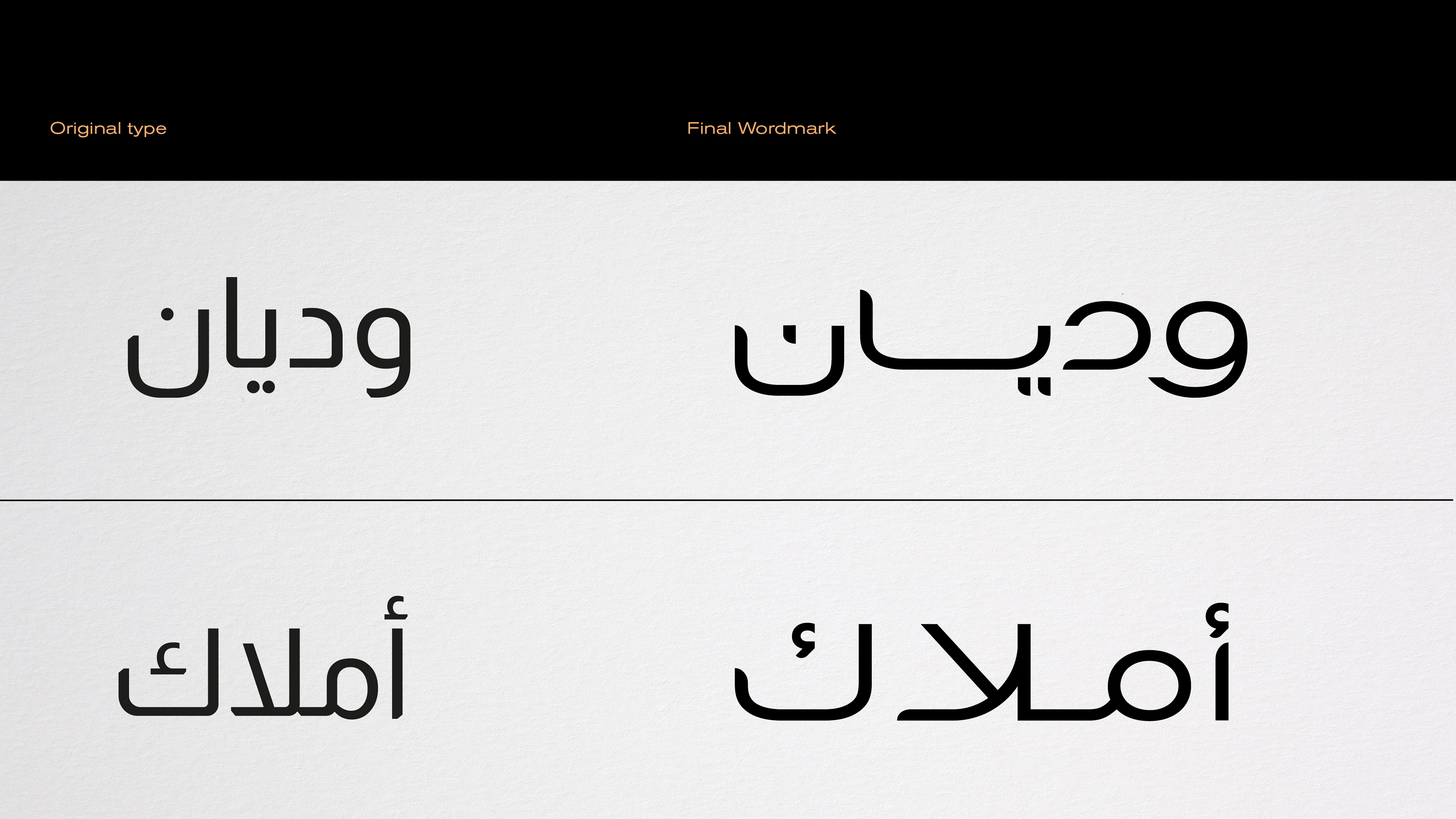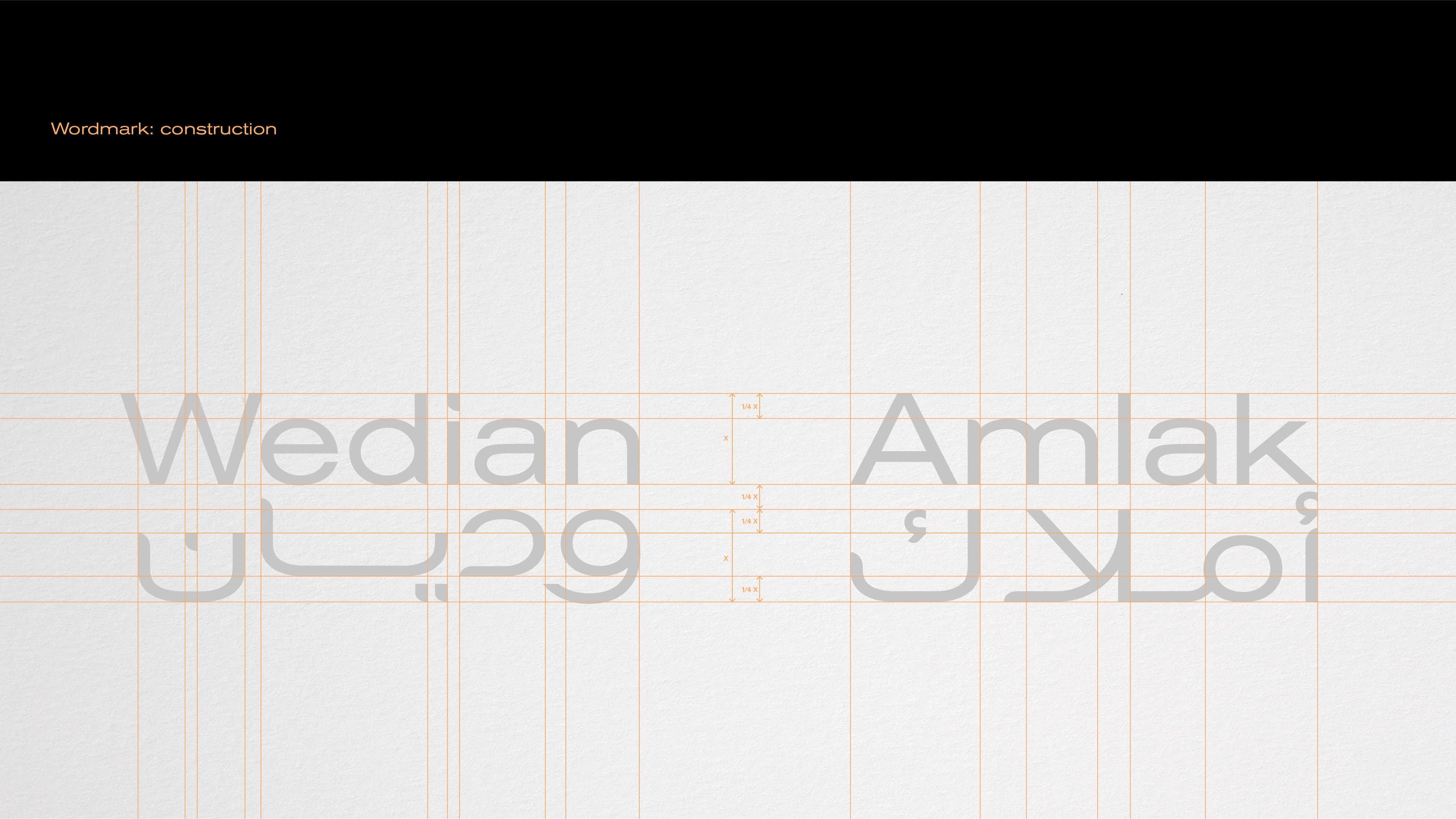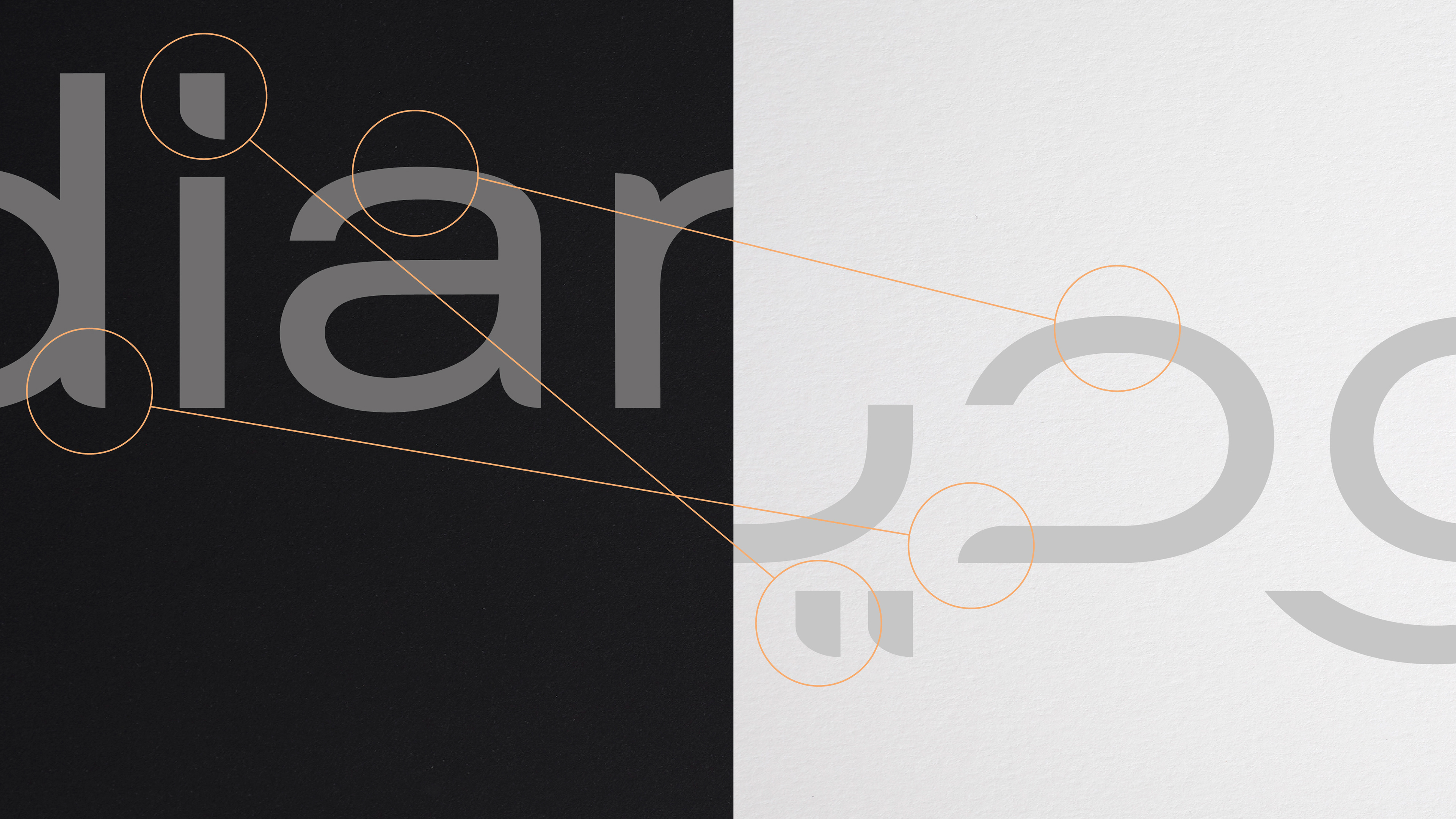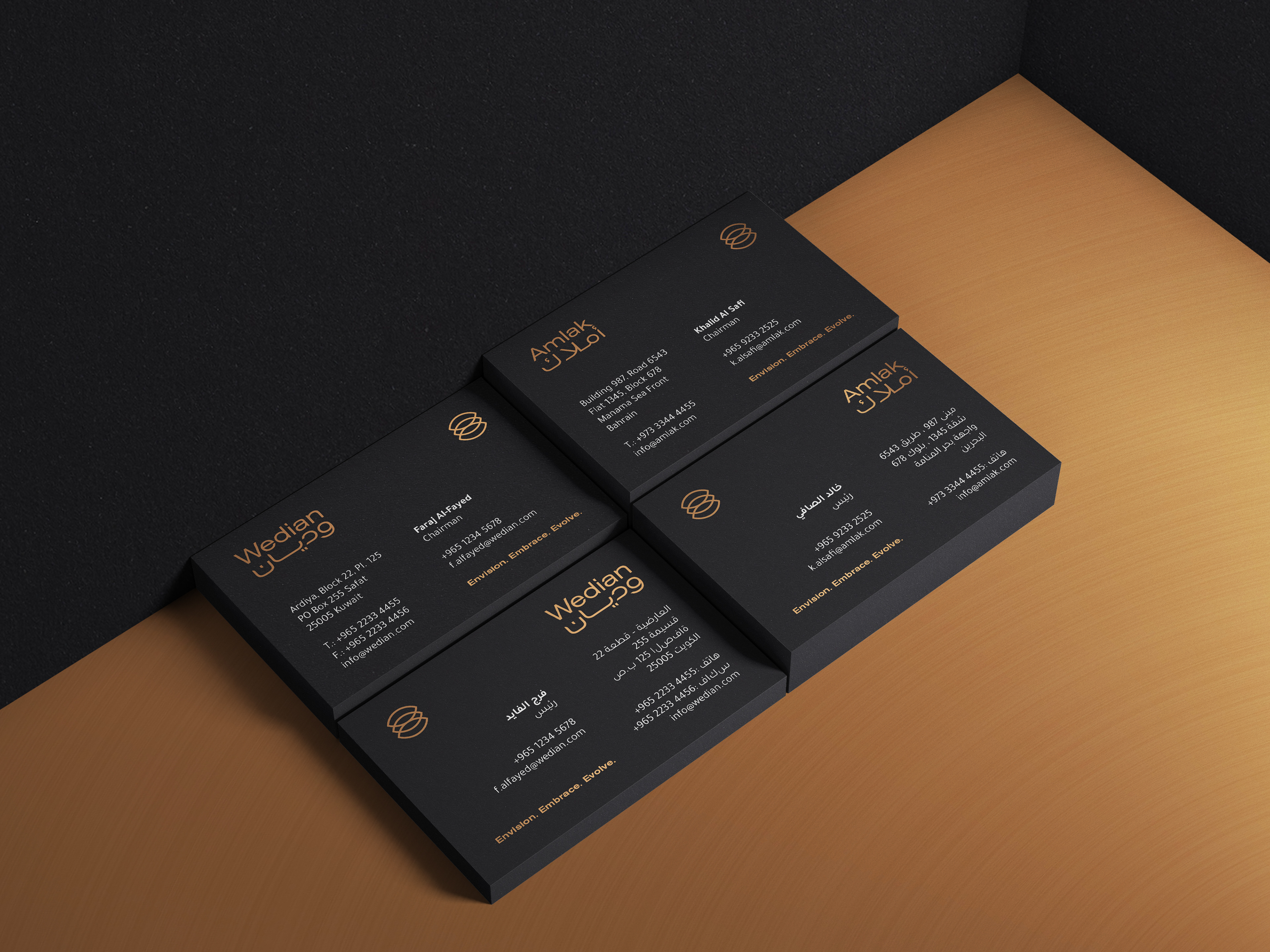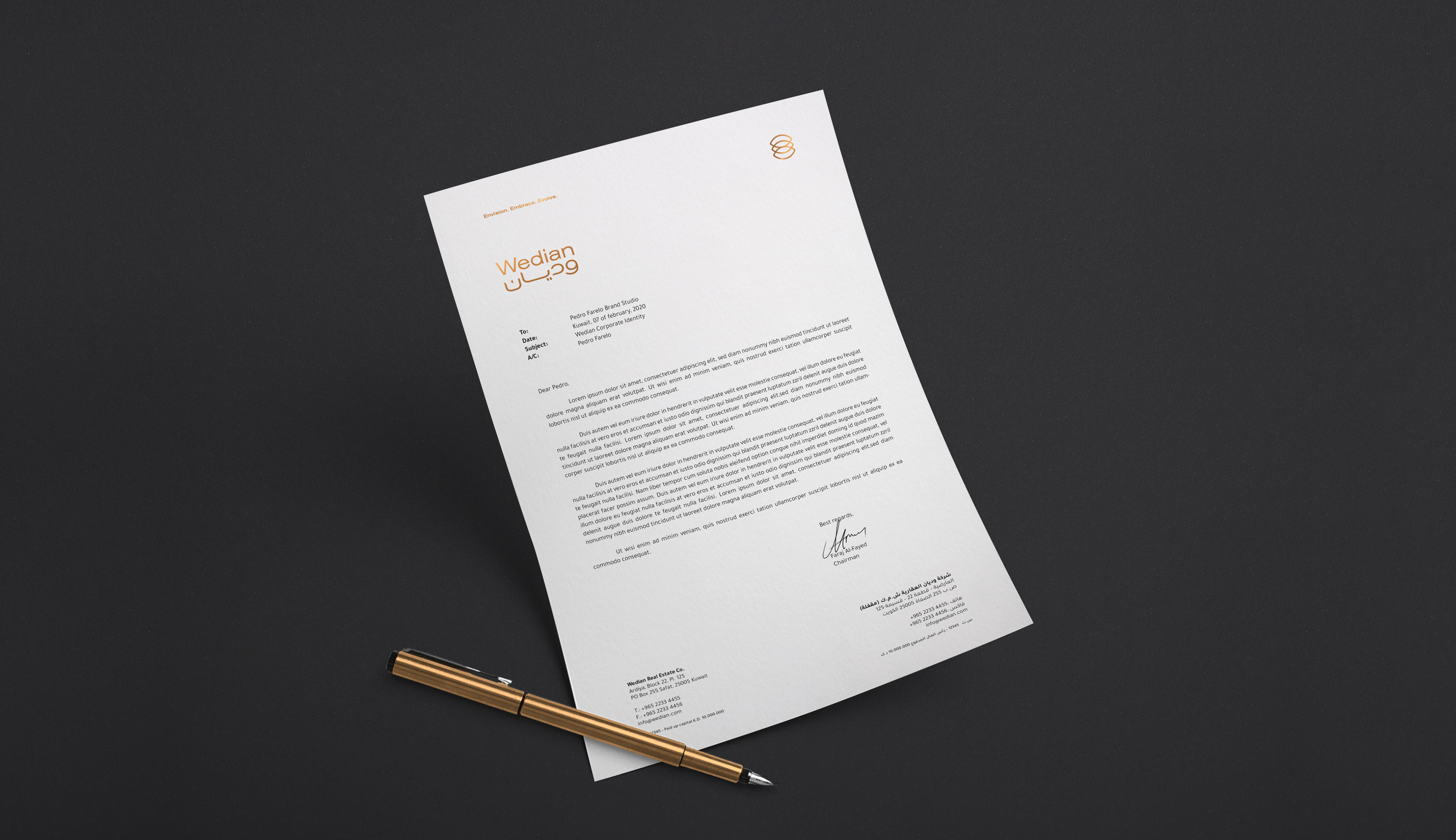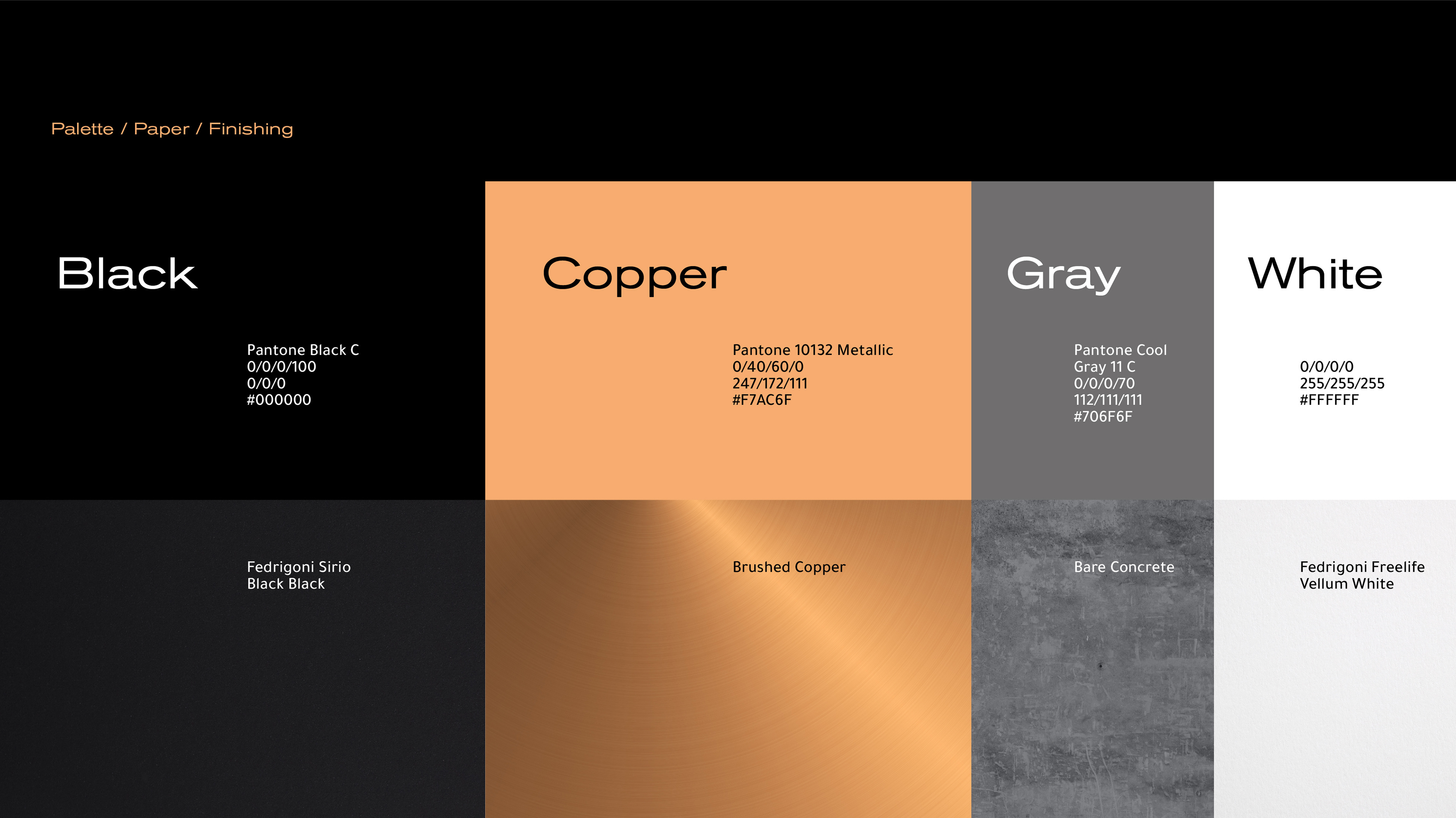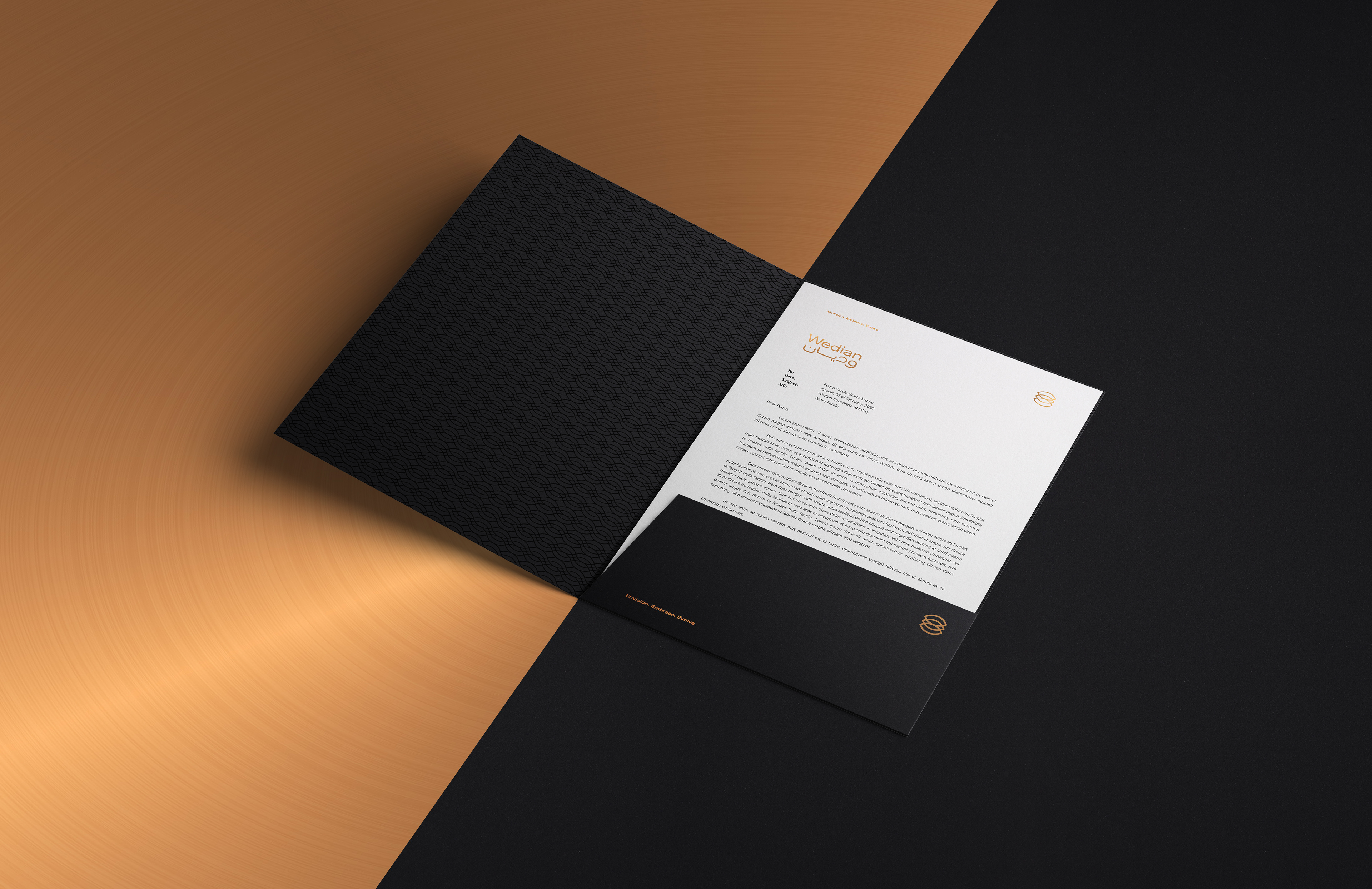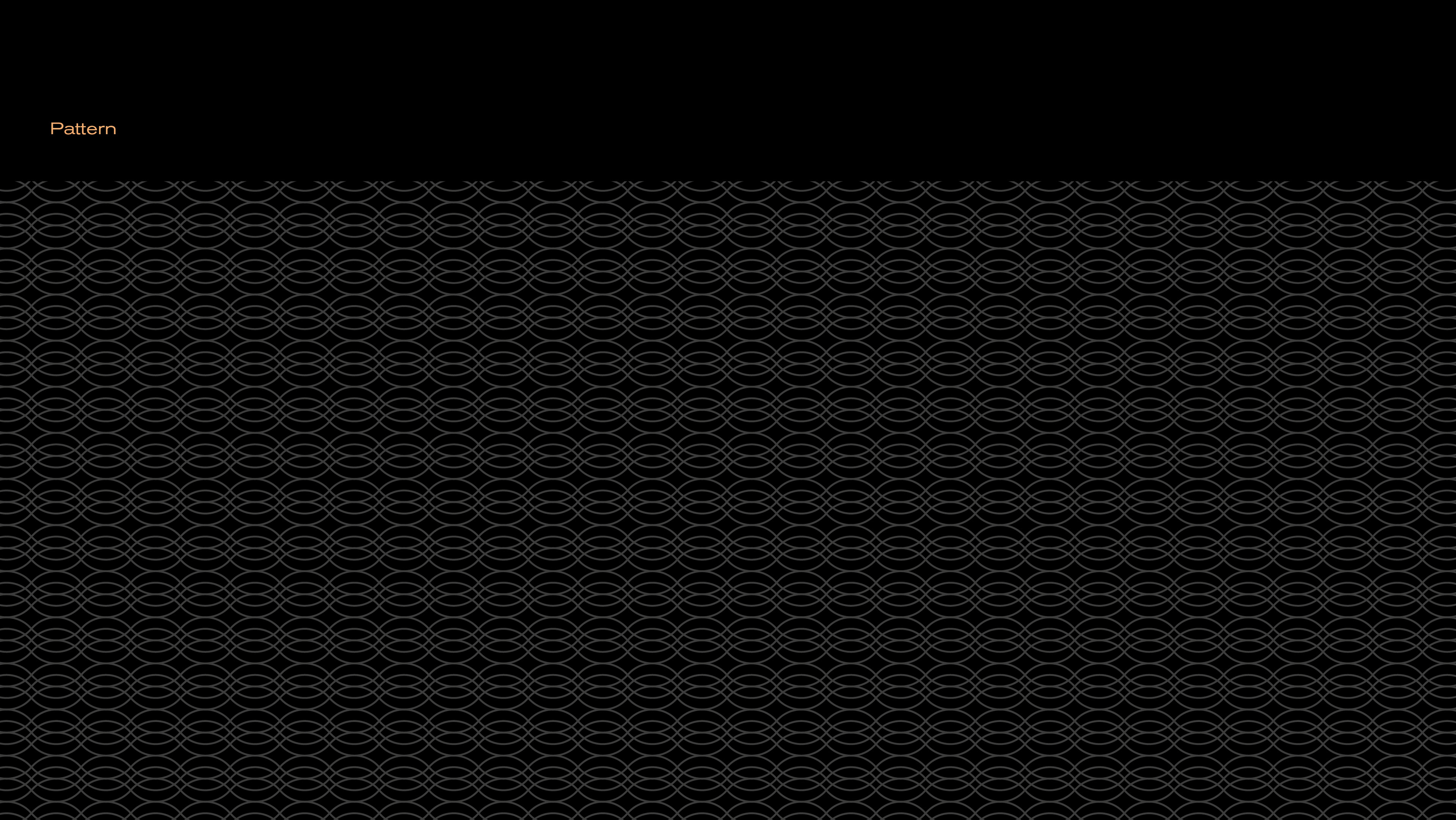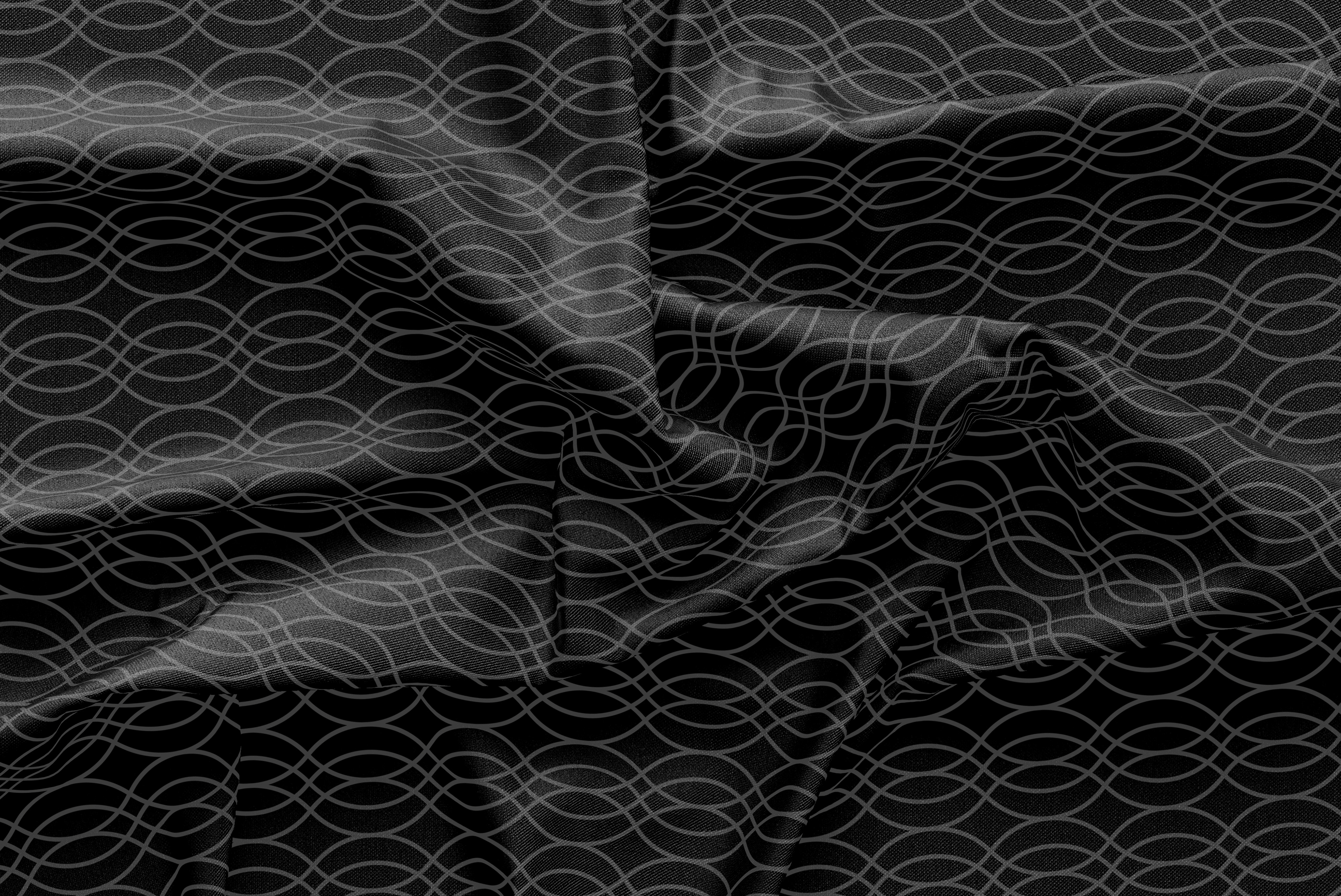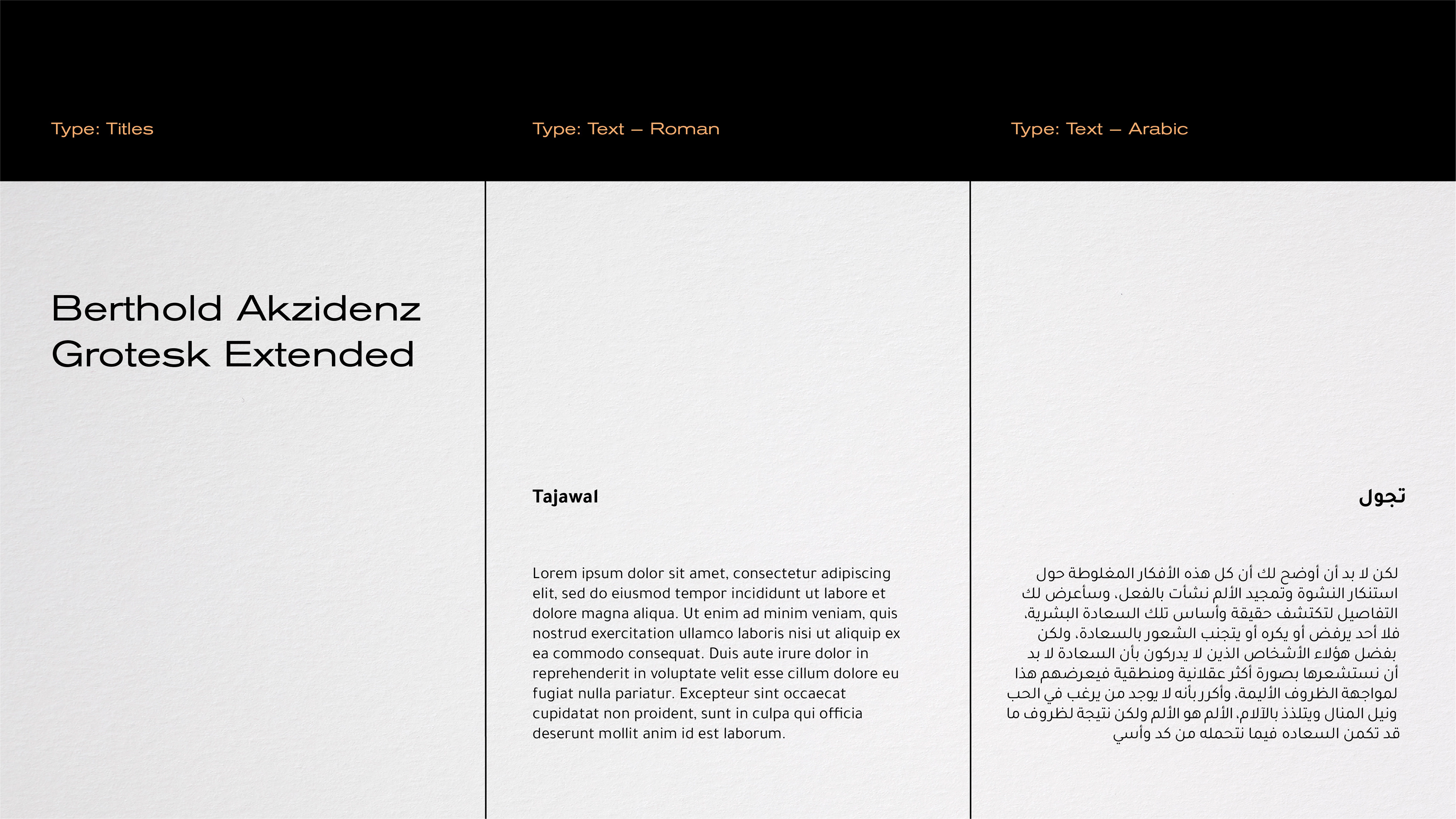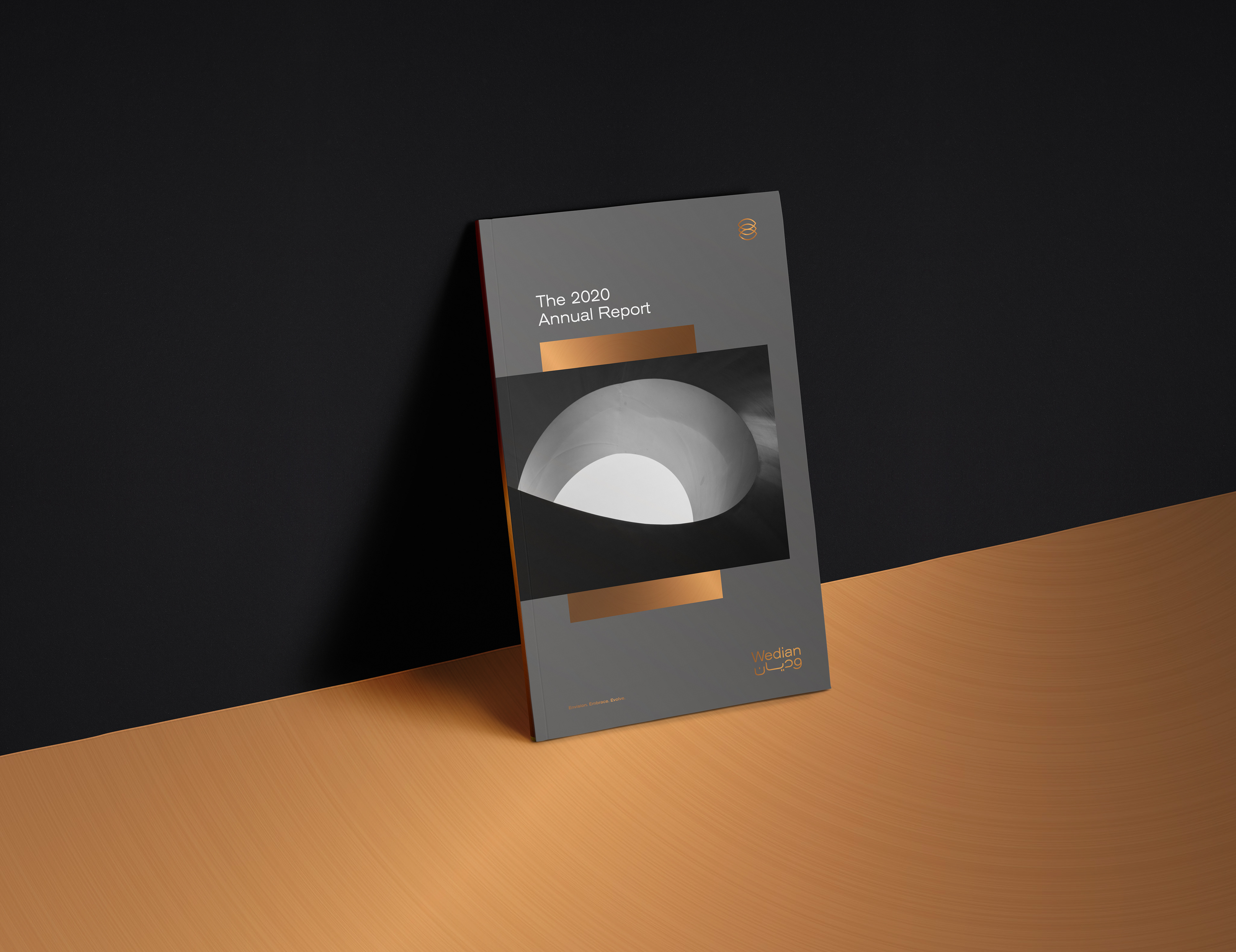 A large range of the brand's touch points was developed, including the communication guidelines, tone of voice, and imagery look&feel.