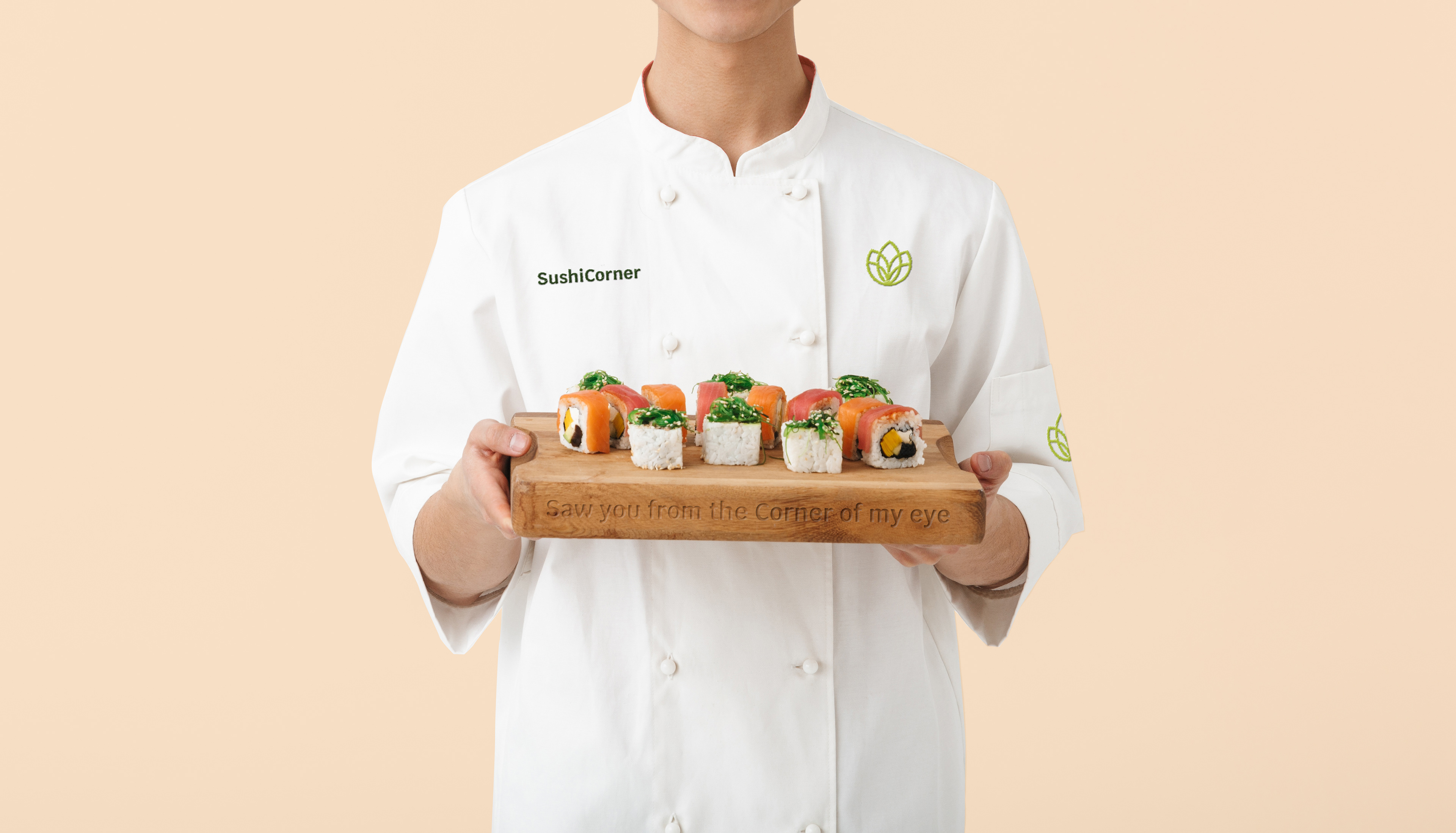 SushiCorner é uma cadeia de restaurantes de sushi de alta qualidade para food-courts de centros comercias, normalmente mais vocacionados para um serviço rápido do que de excelência. Com a abertura da sexta loja, a primeira de rua, nasceu a necessidade de renovar a marca e a comunicação.
A nova marca mantém a ligação à anterior, na manutenção da flor como símbolo e do verde como cor principal, mas abdica do desenho de inspiração nipónica e alarga a paleta cromática a novos tons, assumindo uma nova personalidade mais europeia e cosmopolita.
A comunicação deixa de ter um foco exclusivo no produto, para ganhar um novo discurso, mais aspiracional, em torno do mote "Happiness is around the Corner".
SushiCorner is a chain of high-quality sushi restaurants, designed for food courts, areas usually more geared to fast service than excellence. With the opening of its sixth store - the first outside a mall  - the brand and communication needed an update.
The new brand maintains some legacy, keeping the flower as a symbol and the green as the primary color, like its predecessor. On the other hand, lets go of the Japanese-inspired style and broaden the color palette, gaining a more European and cosmopolitan personality.
Communication shifts from an exclusive focus on the product to a new, more aspirational speech around the motto "Happiness is around the Corner."
Store photos by Luis Mileu and Hugo Nogueira