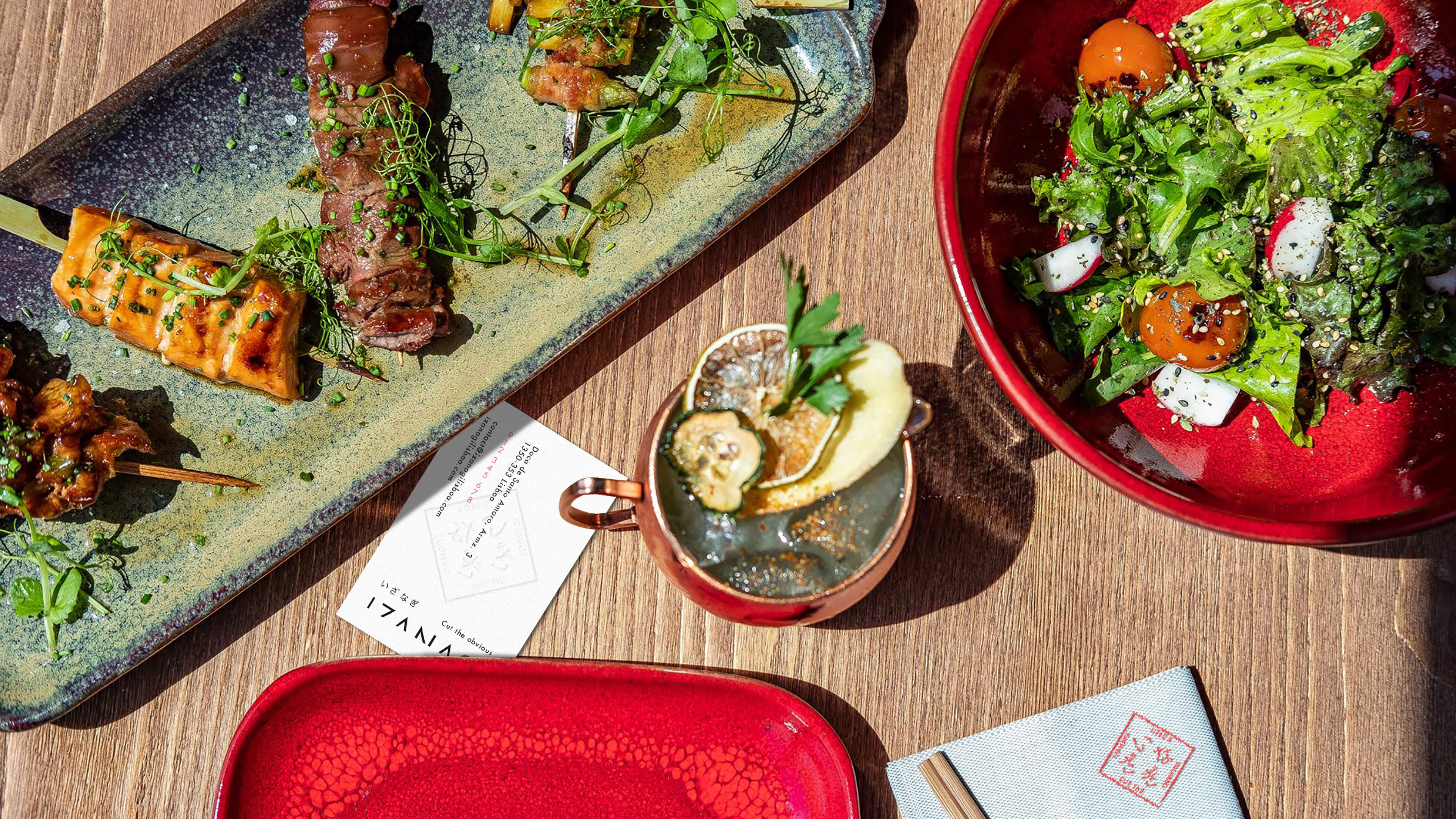 Izanagi é um restaurante japonês nas docas de Lisboa. Inspirado na divindade da mitologia nipónica que com a sua lança cortou o mar e criou a terra, o Izanagi também que cortar com a ideia generalizada que comida japonesa é igual a sushi e apresentar pratos tão tradicionais como fora do habitual.
A identidade ilustra esta ideia de corte, recorrendo ao minimalismo e respeito pelo espaço "vazio". Um "hanko" original foi desenhado como elemento complementar. A paleta cromática nasce das cores de um nascer do sol em Tokyo e de um pôr-do-sol em Lisboa, ambos a acontecer em locais tão distantes mas no mesmo minuto.
Izanagi is a Japanese restaurant on the docks of Lisbon. Inspired by the divinity of Japanese mythology that, with its spear cut the sea and created the land, Izanagi also cuts with the general idea that Japanese food is only sushi.
The identity illustrates the idea of ​​cutting, recurring to minimalism, and respect for the "empty" space. An original Hanko was designed as a complementary element. The color palette comes from the colors of a sunrise in Tokyo and a sunset in Lisbon, both happening in such distant places but at the same minute.
Designed @ Goma - United Designers