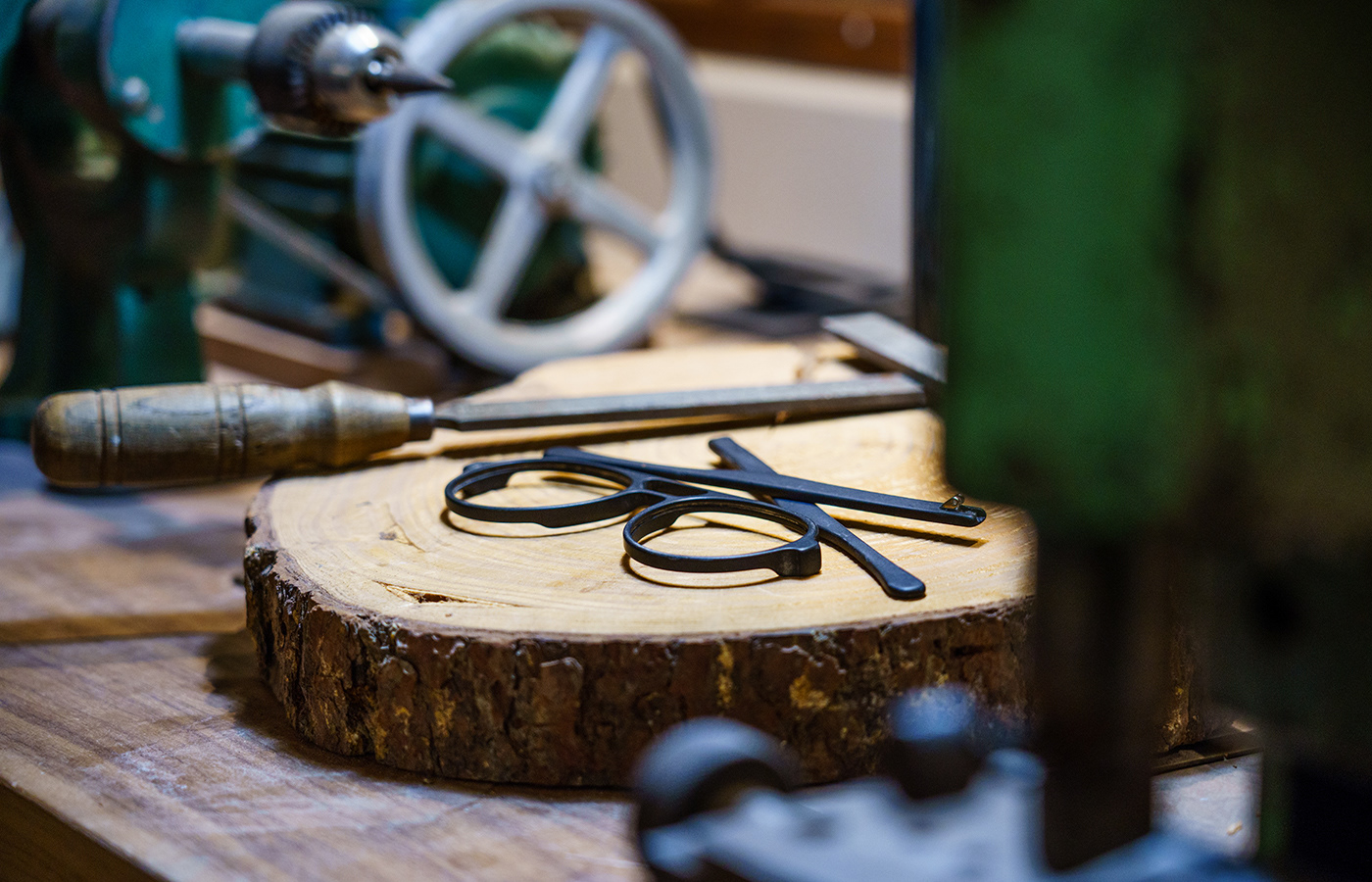 A família Leal está no negócio dos óculos há 40 anos com a sua cadeia de lojas André Ópticas. 
Há muito que a produção própria era um sonho e com a entrada da segunda geração no negócio, passou finalmente a realidade. Numa cave no pitoresco Chiado montaram o seu primeiro atelier, onde fabricam num processo totalmente manual, óculos por medida para clientes exclusivos, há tanto tempo conhecidos, que também eles já fazem parte da família.
A Family Affair nasce desta ideia, da família para a família, onde o carinho é a alma do negócio.
A marca junta o brasão da família à saudade do cão Xico, partido recentemente, e adopta o cinzento azulado em referência ao pelo deste. As 7 estrelas representam os elementos da família e o amarelo a sua alegria em partilhar o que aprenderam em 4 décadas.


The Leal family has been in the eyewear business for 40 years with its André Ópticas store chain.
Own production has been a dream for a long and with the entry of the second generation into the business, it has finally come to pass to reality. In a basement in the picturesque Chiado, they set up their first studio, where they make bespoke glasses for exclusive customers, who have been friends for so long that they are also part of the family.
Family Affair was born from this idea, from family to family, where affection is the soul of the business.
The brand adds the family's coat of arms to the dog Xico, who recently passed away, and adopts the bluish-gray in reference to the dog's fur. The 7 stars represent the elements of the family and the yellow their joy in sharing what they have learned in 4 decades.
Designed @ Goma - United Designers