O Continente é a maior cadeia de supermercados portuguesa com mais de 270 lojas em todo o território nacional. 
Em 2005 em celebração do seu 30º aniversário pediram-nos uma nova identidade que respondesse melhor aos novos hábitos de consumo, fácil de aplicar nos inúmeros suportes da marca e que mantivesse uma relação formal com a marca anterior.
​​​​​​​
Continente is the largest Portuguese retail chain with more than 270 stores throughout the country. 
In 2005, in celebration of their 30th anniversary, they asked us for a new identity that would better respond to new consumer needs, easy to apply to the huge variety of supports and still maintain a formal relationship with the previous brand.
Designed at EuroRSCG Design & Arquitectura. All rights reserved.

Night photos by Luis Mileu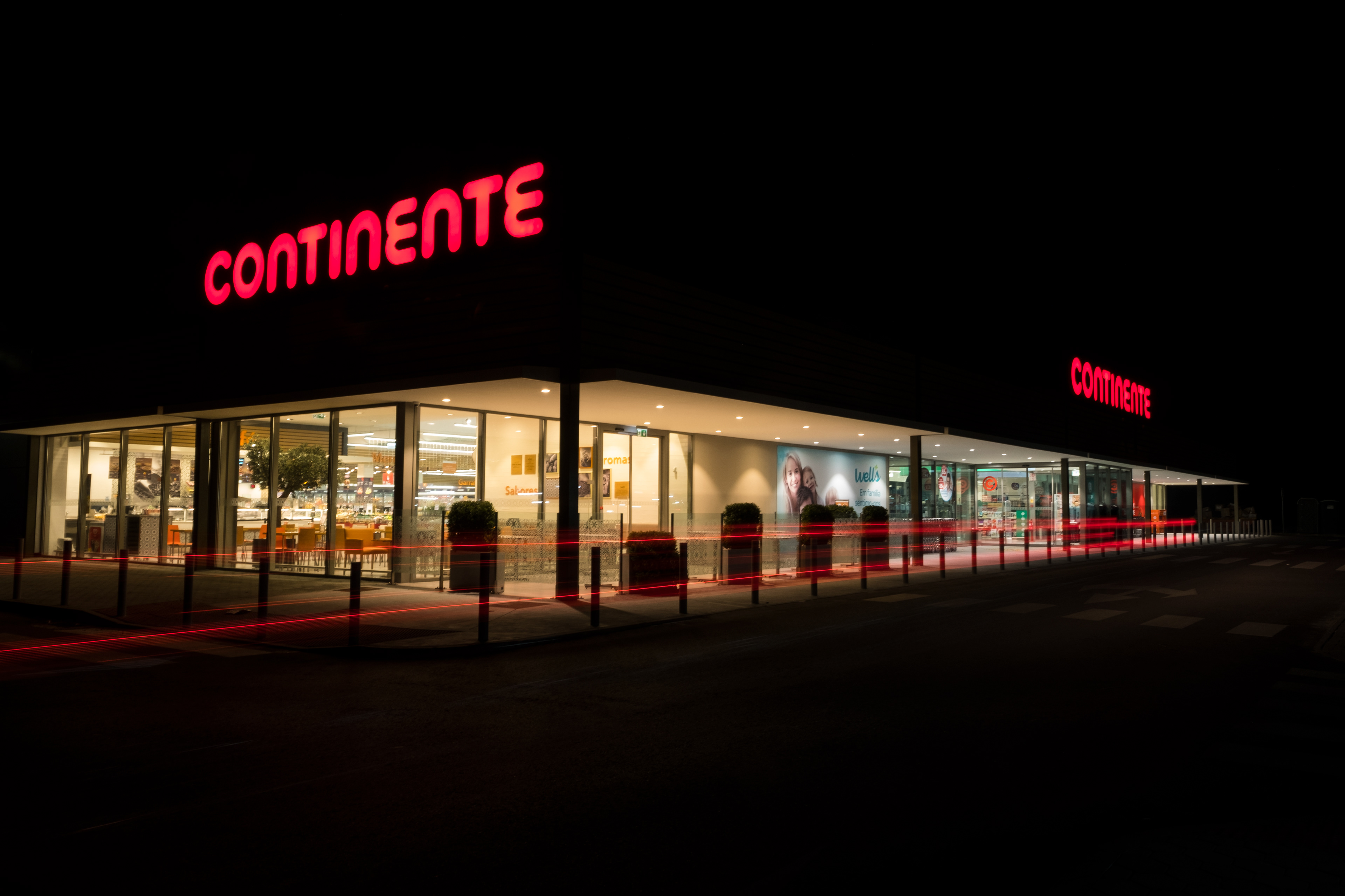 A promessa da marca era a da dimensão: o primeiro e o maior hipermercado nacional, onde encontrava tudo o que poderia precisar. O próprio nome apontava nesta direcção - mais que um supermercado, mais que um hipermercado, mais que um país, um Continente. O logótipo ia ainda mais longe, representando não um continente, mas o globo inteiro, acompanhado de um lettering pesado e "extended" como reforço desta imensidão.
A nossa primeira recomendação foi alterar esta promessa de forma a acompanhar as novas tendências, passar do superconsumo característico do séc. XX, da procura pela estandardização e quantidade; ao hiperconsumo do novo século, guiado pela indivualização e qualidade.
De "onde encontra tudo" (mesmo o que não precisa) para "temos o que procura".
The brand's promise was that of the dimension: the first and largest national hypermarket, where it found everything it could need. The name itself pointed in this direction - more than a supermarket, more than a hypermarket, more than a country, a continent. The logo went even further, representing not a continent, but the whole globe, accompanied by extended ultra-black lettering as reinforcement of this immensity.
Our first recommendation was to change this promise to keep up with the new consumer trends - from the consumer society of the 20th century, based on standardization and quantity; to the hyper-consumer of the 21st century, guided by the individualization and quality. 
From "where you find everything" (even what you do not need) to "we have what you are looking for."

O desenho pesado do logótipo foi substituído por linhas curvas para tornar a marca mais próxima e pessoal e deixando para trás a noção de "dimensão". 
O novo símbolo irá ganhar maior protagonismo e visibilidade, com o crescimento da oferta dos produtos de marca própria, substituindo gradualmente o valor da quantidade pelo da qualidade.
The heavy design of the old logo was replaced by curved lines to leave behind the notion of "dimension" and to make the brand closer and more personal and 
The new symbol will gain visibility, with the growth of the own-brand range, gradually replacing the value of quantity with quality.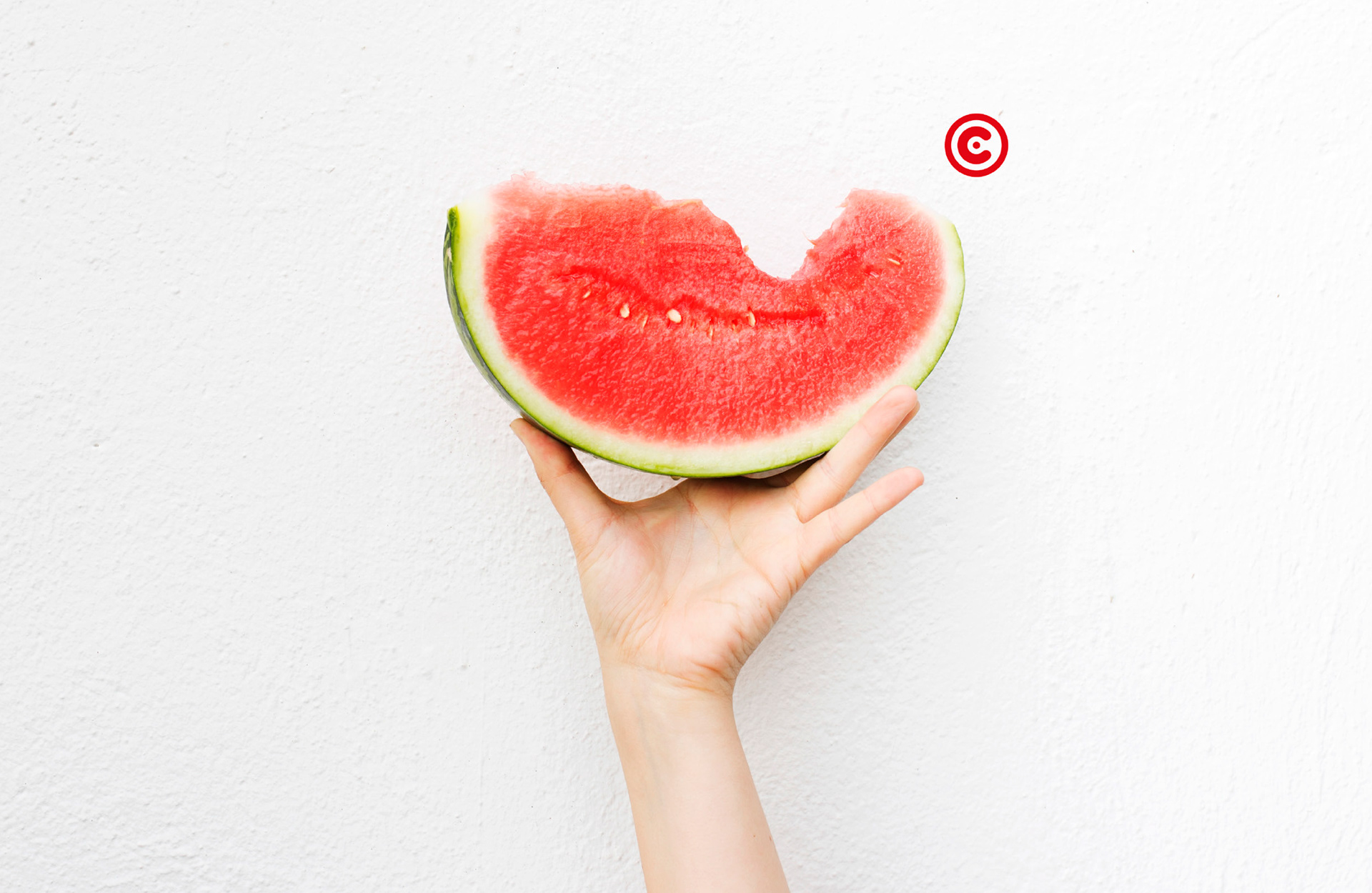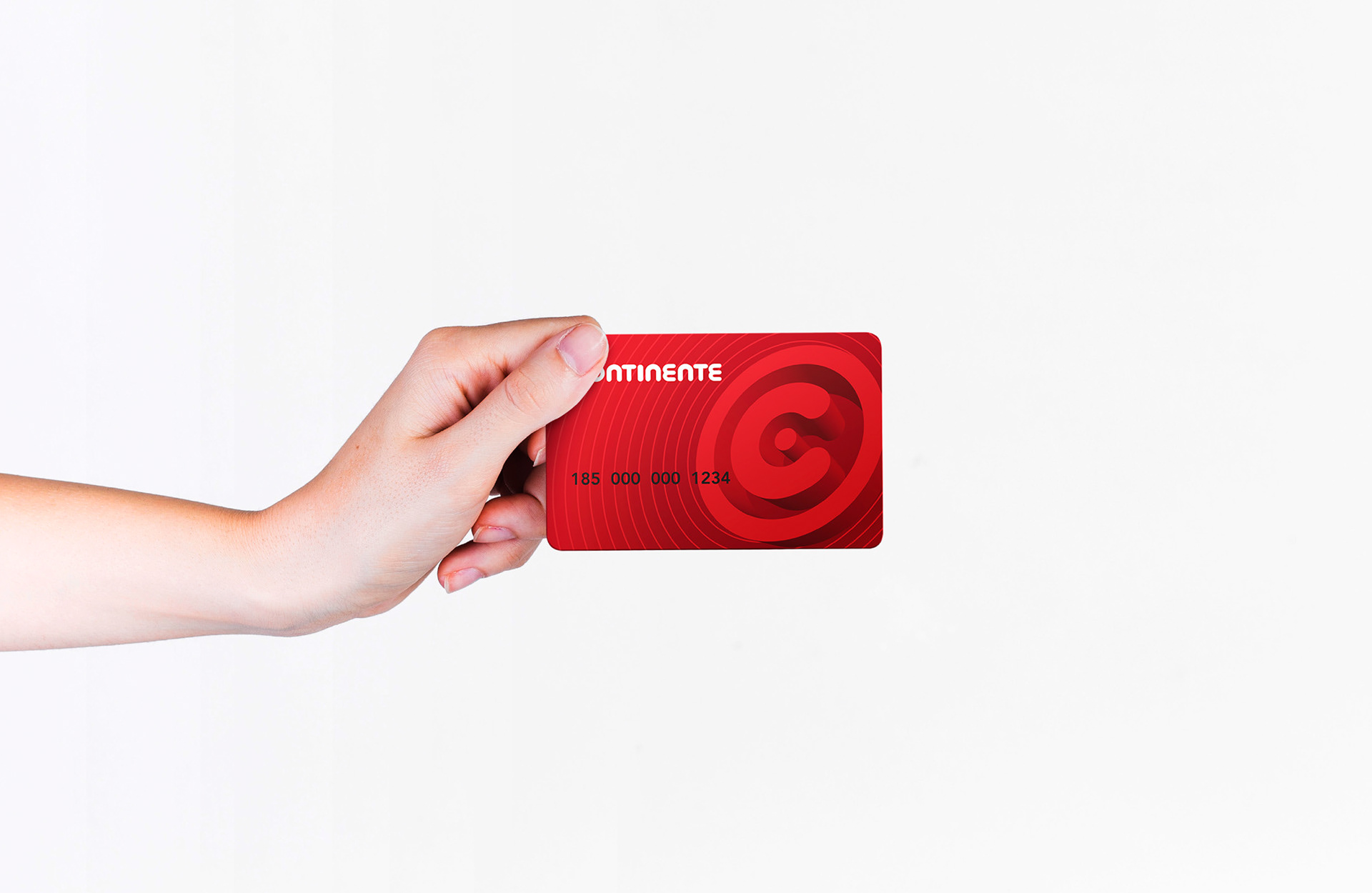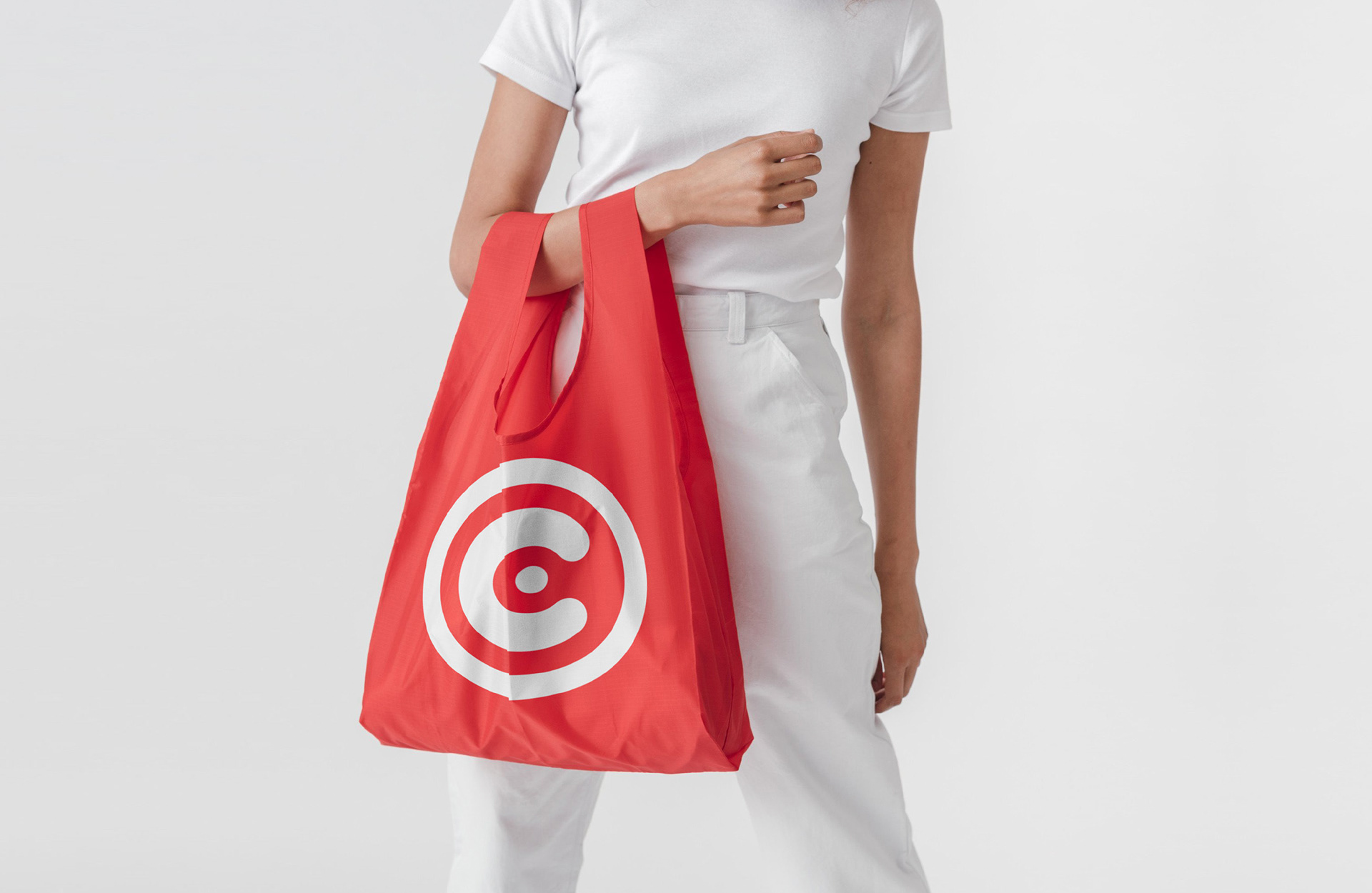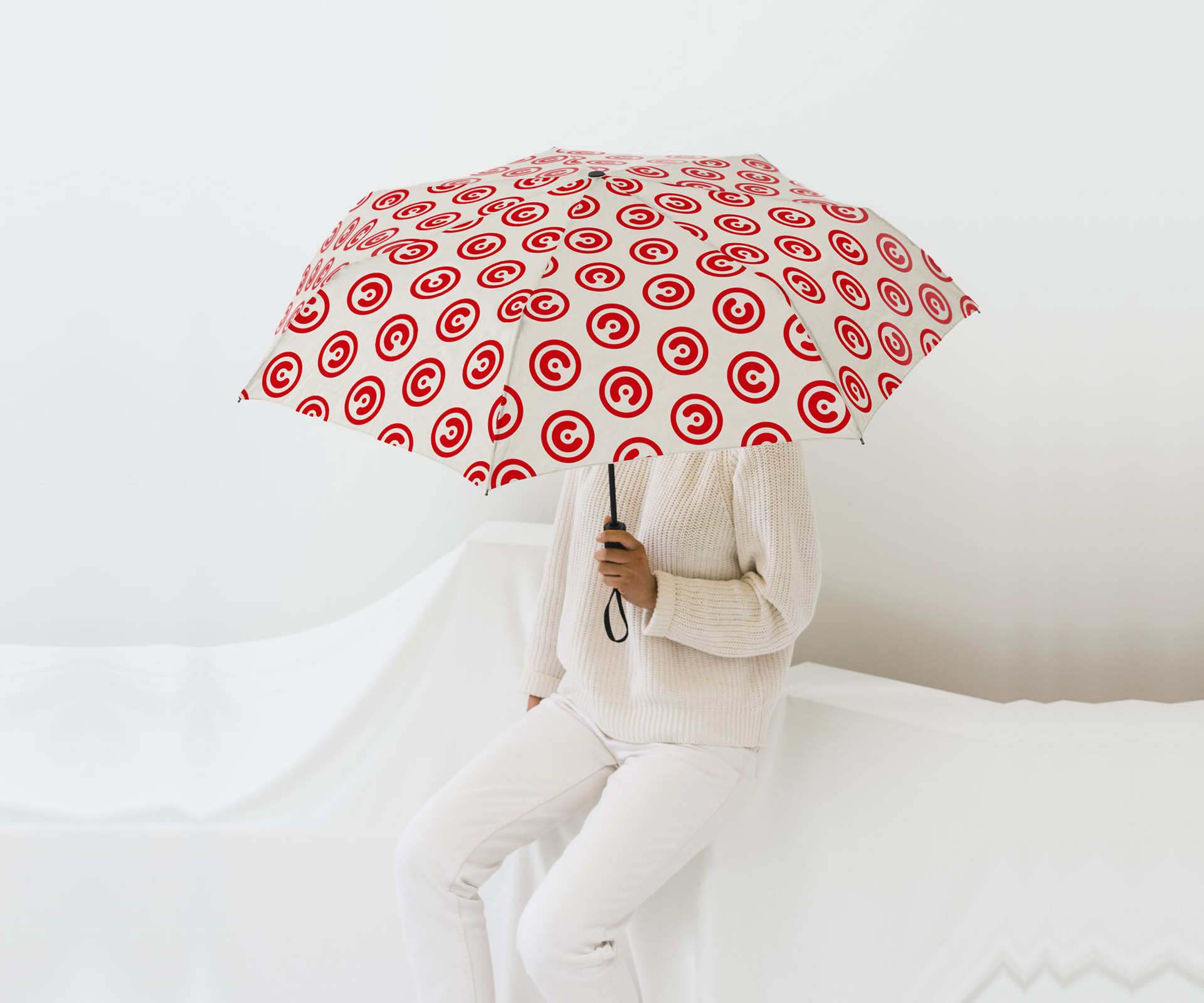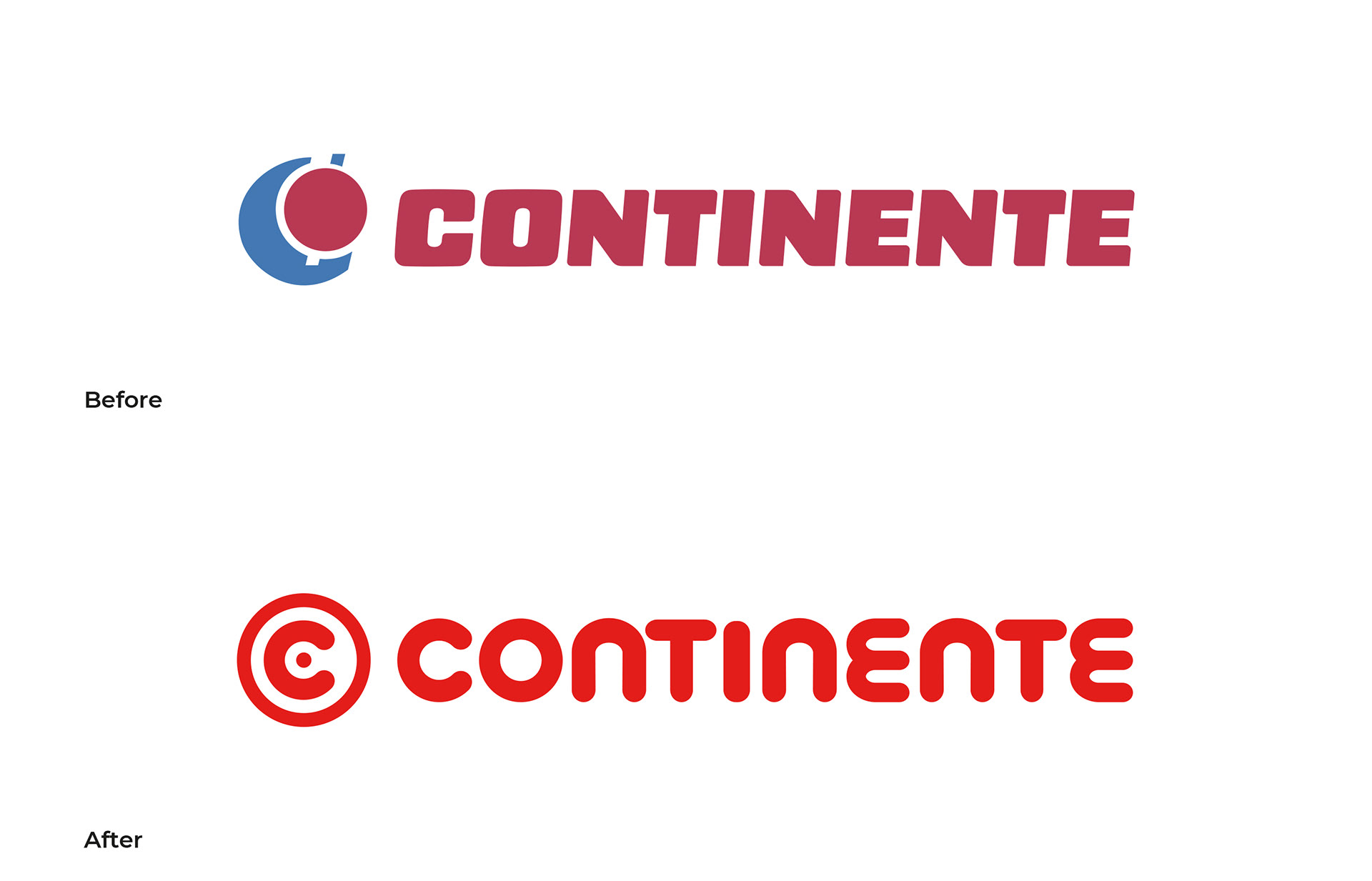 Uma nova marca sobre alicerces antigos
Um dos constrangimentos da nova marca era a quantidade de suportes a alterar com a mudança, alguns deles com elevado custo e de difícil implementação. O exemplo máximo disto era a sinalética exterior das lojas - letras colossais assentes sobre estruturas metálicas reforçadas sobre sapatas de betão, cada uma pesando várias toneladas. Alterar estas estruturas significava, para além de um enorme investimento financeiro, reavaliar a estrutura de todas as lojas de forma a suportarem a intervenção, num projecto de engenharia megalómano.
A solução foi desenhar o novo logótipo sobre o anterior de forma a manter o eixo central de todas as letras e com isto reaproveitar as estruturas existentes.
A new brand over old foundations
One of the constraints of the new brand was the number of supports to change, some of them costly and difficult to implement. The best example was the outside signage of the stores - colossal letters resting on reinforced metal structures on concrete shoes, each weighing several tons. Changing these structures meant, in addition to a substantial financial investment, to re-evaluate the construction of all the stores to support the intervention, in a megalomaniac engineering project.
The solution was to design the new logo over the previous one to maintain the central axis of all the letters and with this allowing the reuse of the existing structures.